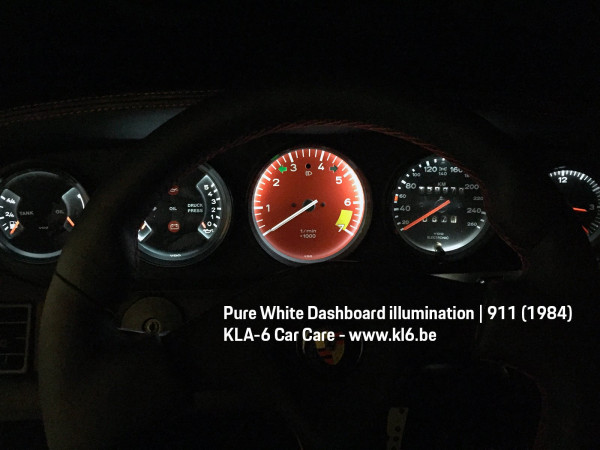  
8 + 2 bulbs Dashboard Gauge Illumination - LED conversion Classic Porsche
Contact us for your questions
Reach out to us if you have questions before or after ordering.
BA7s LED for Porsche 911, 1965 - 1989
Led Instrument Light Sets - For Porsche 911 Available In Bright White And Vintage White + 1 Green + 1 Blue LED - Direct Replacement, No Wiring Required
Light Set includes 8 LED + 2 colors bulbs
When ordering specify the color type of your bulbs (Bright White or Vintage White).
 Contains:
8x bulbs (White or Vintage White) for instruments
1x Green 
1x Blue for the Parking light and high beam indicator
 Also available for other models!