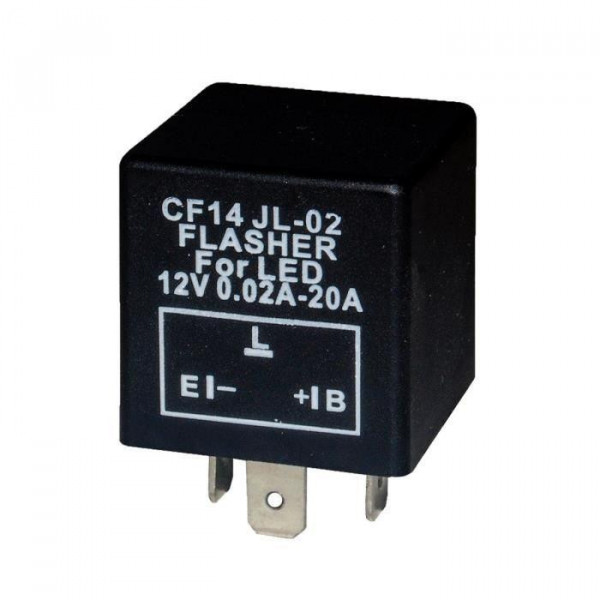  
Led Flasher turn signal 12V
Contact us for your questions
Reach out to us if you have questions before or after ordering.
You want to convert your car, to LED indicators?

Problems?
Are the indicators too fast or too slow or not? Then we have the solution for you. The LED indicator relay is the easiest solution because it was built specifically for LEDs.
Normal lamps have a higher resistance than LED lamps. To solve the whole problem easily, you can replace the original flasher relay with this one.

- Suitable for all LED indicators
- To restore the normal flashing speed
- Corrected a non-flashing or flashing too fast
- Prevents faint illumination of the LEDs

This LED flasher can solve LED turn signal rapid flashing, not flashing, bulb burnt out warning on the dashboard when changing the LED steering light
Replace the stock relay in the fuse box, Plug and play
Suitable for almost all Classic 911 with 12 V electrical system.

Please make sure the 3-pin configuration is the same as your vehicle's. You can usually find your flasher pin out printed right on your flasher. Failure to check this and installation in an incompatible vehicle can blow your fuse