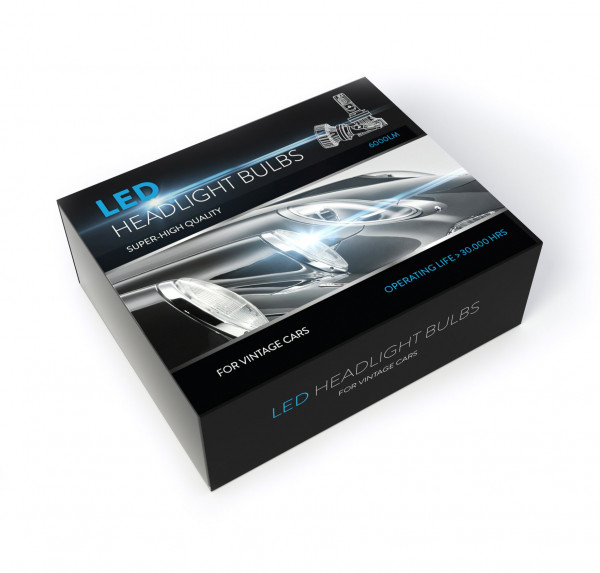  
KIT H4 lights LED upgrade for Classic Porsche 356 (Euro)
Contact us for your questions
Reach out to us if you have questions before or after ordering.
Porsche Classic 356 H4 LED Upgrade KIT
Front End CREE LED Replacement Bulbs + installation rings (High Beam /Low Beam combo bulb) - PLUG'N PLAY! 
Package contains:
- Headlight Bulbs = H4 6000 Lumen – 60 Watt set (1 pair / 2 bulbs) 
Super Bright – High Intensity – Pure White light
Think about your security FIRST!