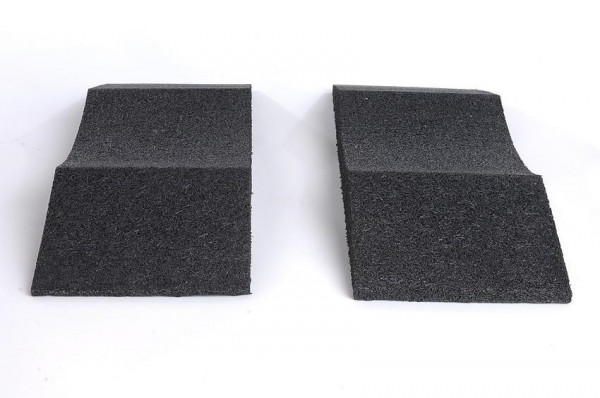  
Tires cradles / Flat-Free Tire / Tire protection
Contact us for your questions
Reach out to us if you have questions before or after ordering.
Cradle your tires to prevent flat spots from forming during long term storage.
Exclusive tire protector against base plates for narrow tires up to 185 mm wide up to 18 inches (set of 4).
It's a fact that when a vehicle sits for long periods the tires flat spot. The reasons that tire flat spot are basically a function of pressure, temperature and time. Flat spotting is either temporary, in that the tire will round out with driving, or permanent which affects the belting and casing of the tire.
Permanent flat spots effectively ruin the tire. 
Fabric: elastic, PU-bound, rubber granulate.
Due to the special characteristics of this design, the tire shoe attaches itself to the tire and not vice versa.
Suitable for 13 to 18 inch tires and a width up to 185 mm.
(Dimensions: 20 cm x 60 cm, weight: approx. 3 kg/each)
MADE IN GERMANY